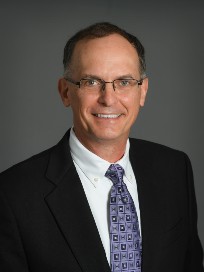 Darren Meyer, MD
Dr. Darren E. Meyer has been in practice in McKinney since 1995. He grew up in Denton and attended the University of Dallas. After graduating first in his class, he went on to UT Southwestern Medical School in Dallas. Dr. Meyer then completed his residency in adult psychiatry at Timberlawn Psychiatric Hospital, where he served as chief resident.
Dr. Meyer is board certified in adult psychiatry and is a member of the American Psychiatric Association. He specializes in psychopharmacology for the treatment of adults with a broad spectrum of conditions, from anxiety to more severe illnesses such as schizophrenia.
Married for over 20 years and a father of four, Dr. Meyer is active in a number of local organizations.